We service all residential junk removal in NYC & NJ. From construction clean up to your yearly spring cleaning – we're here to help!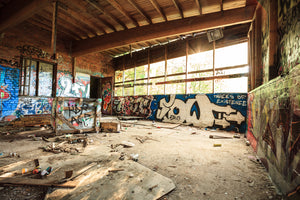 Commercial junk removal in NYC & NJ is our speciality. We can help clean out your commercial space and haul away all of your office junk!
Furniture is big and clunky and that's why we're here to help! We can help clear up some space for that new couch you've been wanting.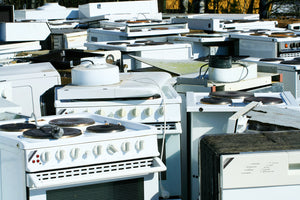 Need help with old appliance removal and furniture removal? We're here! No more hauling those heavy appliances or furniture!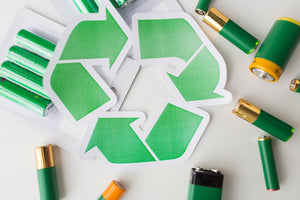 Our community and our environment are our number one priority. All junk is disposed in environmentally conscious ways.
Who We Are
We can manage all your junk removal needs in all five boroughs of New York City and New Jersey. We are happy to take any type of junk and we always dispose of it in eco-friendly, sustainable ways. Wether you are doing some spring cleaning or renovating your home, we're here to take care of your junk.
Where We Work
We proudly serve all five boroughs of New York City and New Jersey. Wether you are in Manhattan, Queens, Brooklyn, Staten Island, or Bronx – we're happy to help. Call us for all of your junk removal needs no matter where in New York City or New Jersey you are! As always, your satisfaction is gauranteed!
Junk Removal Management
We have gained mastery in junk removal for both commercial and residential clients. This is an on-demand service that we offer to our valued clients. We have the right equipment and tools to have the work accomplished swiftly. We take pride in being able to take out different types of junk, from furniture to appliances to other items. For those who have had a construction, the debris that is left behind is our business. As long as it is not a hazardous material, we will take out pretty much everything.
Junk Removal Management has a great team of skilled experts who make the process easy and seamless. Our crews will get to your home in good time and in very clean uniforms. Our tracks are branded and as such, you will easily tell when we arrive. It is our intention to make your home and business free of any junk. We have made the process quite simple and you can book an appointment easily. Just call us and we will come to your property and give you a price quote for the work.
Our Methods
Our approach is quite different and we have an emphasis on the customer service that we offer. Our methods of disposing of junk are eco-friendly and responsible. We will start by sorting out the junk so that we can establish what needs to be recycled and what can be donated. We are passionate about our job and we love every bit of it. We have made the process simple and our rates are affordable. This is to make it easier for all our clients to access high-quality junk removal services.
All of our crews are friendly and will be keen on making the customer happy. We believe in the old-fashioned thinking that customer is the king and true to this, we will be at your service. We ensure that you get the best results in the services that we offer to you. We uphold honesty and integrity and we will never attempt to exploit you. You can fully trust us to take out the junk and you will appreciate the want we go about our business. When you hire us, you will not need to do anything or worry about your belongings as we will handle them with the utmost care. Get in touch with us and you will understand what we stand out from the rest.
Our Process
At Junk Removal Management, we have a very simple and straightforward process. When you contact us that is when the process begins. We will come to your site and give you a fair estimate with upfront pricing. There are no hidden fees or surprise elements that you will need to worry about. When we leave the office, we will give you a call 15 to 30 minutes in advance as a notice that we are on our way. When we get to your property, your only work will be to show us where the junk is and we will start the work.
Our trained crews will come with the right equipment and uniform to commence the work. We have our trucks, which are branded and clean, which will be used for hauling away the junk. We show the needed respect for your property and valuables. In the entire process, we do not require you to help us in any way, but you are free to make suggestions.
Residential Junk Removal Services
Our residential junk removal services are an easy way of clearing out clutter from your home. We have a dedication to help tenants and homeowners to clear out all the junk that they do not need. We know that you have a busy schedule and as such, we arrive on time and get to work right away. We will take a short time to do a clean and neat job. We have a reputation for recycling over 60% of the junk that we take out. We are truly a green company and will be ready for any residential junk removal work.
Our clients love the fact that we guarantee the highest level of professionalism and our customer service is on point. Our scheduling is easy and since the pricing is upfront, we will have a smooth process. When you call us to book an appointment, you have nothing to lose as there are no obligations, at this stage.
Why Choose Us?
With so many companies out there, we still rank high and retain the number one spot. This is due to some of the traits that we hold dearly:
Reliable
We strive to give our clients the best service in a reliable manner. When we tell you that we are coming, you can take that to the bank, as we will not only come but be on time.
Efficient Services
If you want professional junk removal services, then you can call us and we will not fail you.
Licensed, Insured and Bonded
We are licensed to operate and all our crews are insured and bonded. So, you can rest easy knowing that you are in safe hands.
Affordable Pricing
Our rates are quite affordable and our services are the best. Our upfront pricing method is what makes us unique. We do not have any hidden fees and you will know what you need to pay, beforehand.
Best Junk Removal in NYC
We take pride in being able to offer the best services in New York City and New Jersey. Our company continually develops and advances the garbage removal and hauling techniques. We have invested in modern equipment and trucks, which make the work easier for us. Call us and we will be happy to give you a quote for the type of services that you need. We are your best bet in getting rid of junk.
We are experts in rubbish hauling and cleanup and have been offering our services to the residents of Brooklyn and other parts of New York City as well as New Jersey.

We have so many happy customers all over Brooklyn and other parts of New York City and New Jersey.
We provide all kinds of services including trash removal, heater hauling, stove disposal, freezer removal, tv disposal, hot tub removal, boiler, refrigerator, appliance, and construction debris and more.
CALL US NOW (888) 355-5865